CloudArc, A New "Hands-On" Support Approach For Salesforce CRM & Salesforce Training
Salesforce CRM
+

CloudArc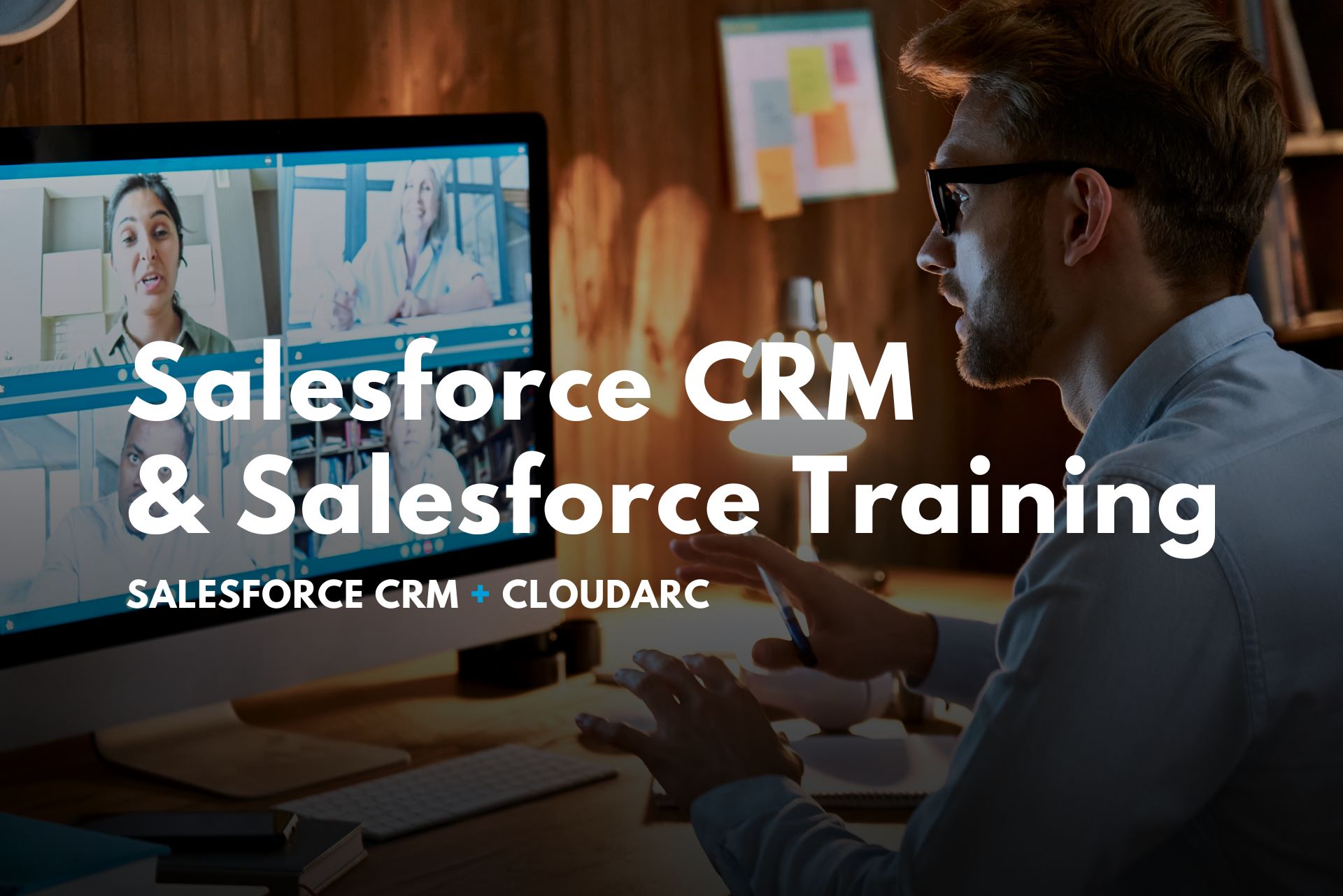 Published: Aug, 2023 | By: Steve Snapp, CloudArc Founder
Have you used Salesforce CRM in the past but been frustrated with Salesforce Training? CloudArc's New "Hands-On" Support approach can help!
Have you used Salesforce in the past but been frustrated with training? Has there been a lack of understanding about your business either with Salesforce or with the consultant who's assisting you to implement Salesforce for your business? Or are you thinking about Salesforce as a tool but concerned the training won't be specific enough to your business's needs? There's a better way to get the most out of your Salesforce CRM investment and training by working directly with independent Salesforce partners like CloudArc. These types of consultants use a "hands-on" support approach for Salesforce CRM And Salesforce training.
You might be asking what an independent Salesforce partner is.
They come in a couple of different forms and each type relates to the agreement they have with Salesforce and what Salesforce products they can and cannot license to customers like you. When shopping for a Salesforce consultant to help your business, you want to look for one that is part of the Salesforce outsourced partner program ("OSP"). Salesforce partners who are part of OSP can get you the right Salesforce licenses specifically for your business without overwhelming you with too much functionality that may be confusing for users and costly for your bottom line. They can work with you directly to recommend the best licenses based on your technology budget making the approach very "hands-on" and customized for your specific business needs. Whether you are new to CRMs and interested in what Salesforce has to offer or you are an existing Salesforce user thinking about abandoning the platform, working with a Salesforce "OSP" partner is a powerful way to get you a tailored solution for your business.
Working with a Salesforce OSP partner like CloudArc provides customers with a new "hands-on" approach for Salesforce CRM and Salesforce training in the following ways.
First, CloudArc has worked with businesses across multiple industries that include but are not limited to construction, medical, real estate, manufacturing, and others. When working with Salesforce account executives directly, companies may struggle to reach the right level of comprehension by the account executive to result in an optimized Salesforce solution for their business. With CloudArc, we take seriously our approach to getting to know our customers and their business sectors. We have provided Salesforce implementations across multiple industries for more than 25 years. As a result, we can help you create a unique system for your business as well as customized training.
In addition, working with a Salesforce OSP partner like CloudArc enables you to get your licenses as well as training specific to YOUR Salesforce org from the same source. Buying from Salesforce directly is a great solution from some businesses. However, for others that need specific training for users based on details in their Salesforce org, it's better to go the route of an OSP partner like CloudArc who will design and record training for their team based on their specific Salesforce setup and business processes.
As a Salesforce OSP partner, CloudArc can help existing Salesforce customers by assessing their Salesforce org using our Results Framework.
This enables us to determine what parts of Salesforce you are using and where you may not be getting the full benefit of the tool. We will walk you through our assessment and findings and make recommendations to you about what you really need. If we find that you are not using all of the technology in Salesforce, we may recommend a different license that will save you money and simplify how your users interact with the tool. As an example,let's say your business is a heavy user of accounts, contacts, reports and dashboards, but a light user of the opportunities object. You're probably paying for Sales Cloud but you may not need it. Many businesses may really only need Salesforce Platform with one or two custom objects to help you fill the gaps. Salesforce Platform can cost far less per user than Sales Cloud. CloudArc can help you "right size" your org and the functionality you need directly without you having to work with a Salesforce account executive who may not know the way your industry operates. This hands-on assessment using the Results Framework is what makes us unique. We are a business that wants to optimize Salesforce for its users so that it's a "win-win" for you, for Salesforce, and for CloudArc.
Using CloudArc's "hands-on" approach for Salesforce CRM and Salesforce training
If you're a business that is new to Salesforce and you aren't exactly sure where to start, going with a Salesforce OSP partner also makes sense to optimize your implementation. Using CloudArc's "hands-on" approach for Salesforce CRM and Salesforce training will get you up and running with the technology you need and not a lot of costly extras that confuse users and burn a hole in your budget. At CloudArc, we employ a process called the "6Ds" or Discovery, Design, Development, Due diligence, Demonstrate and direct, and Drive adoption. Each of these steps in our process helps hone in on your specific technology needs, architect your Salesforce solution, test it, demonstrate it, provide training, and reinforce user adoption so you continue to derive increased value from the system.
While each step in the "6Ds" is important to help identify the best Salesforce license for your business, CloudArc's approach isn't just about getting you set up on the system. CloudArc wants to ensure you and your users have the best experience possible with hands-on training that is accessible whenever you need it. We create training videos for your users with screenshots and demonstration data from your Salesforce org. Having this training available on-demand, inside your Salesforce org, any time your users need to see it helps create a culture of adoption. We then set up reports and dashboard to help you see how your users are adopting the system. Through your regular review of those reports and dashboards, you can quickly pinpoint where users may be struggling with using Salesforce. This may show gaps where further training could benefit your users to optimize their experience in the system. Additional customized training can then be created for those users to help them on the adoption curve.
Salesforce Trailhead training
While Salesforce Trailhead training can be a great place for generic training content, most businesses find they need the specific training that comes from hands-on engagement with Salesforce OSP partners like CloudArc. CloudArc uses a hands-on approach to support and training for new and existing Salesforce users to promote adoption and optimization of Salesforce. Combining on-demand, customized video training accessible in clients' Salesforce orgs with reports and dashboard to show managers how users are interacting with Salesforce, businesses can see where training is working and where users would benefit from additional customized training.
CloudArc can then provide this to customers to enhance their Salesforce experience and help them get the most out of the tool for their investment.
Tags: salesforce training, salesforce crm training
Some of the Industries we Serve
Manufacturing | Medical & Health | Financial | Government | Education | Retail | Technology | Utilities | Construction | Real Estate | Hospitality