CloudArc Salesforce Implementation & Salesforce Configuration Experts
Salesforce CRM
+

CloudArc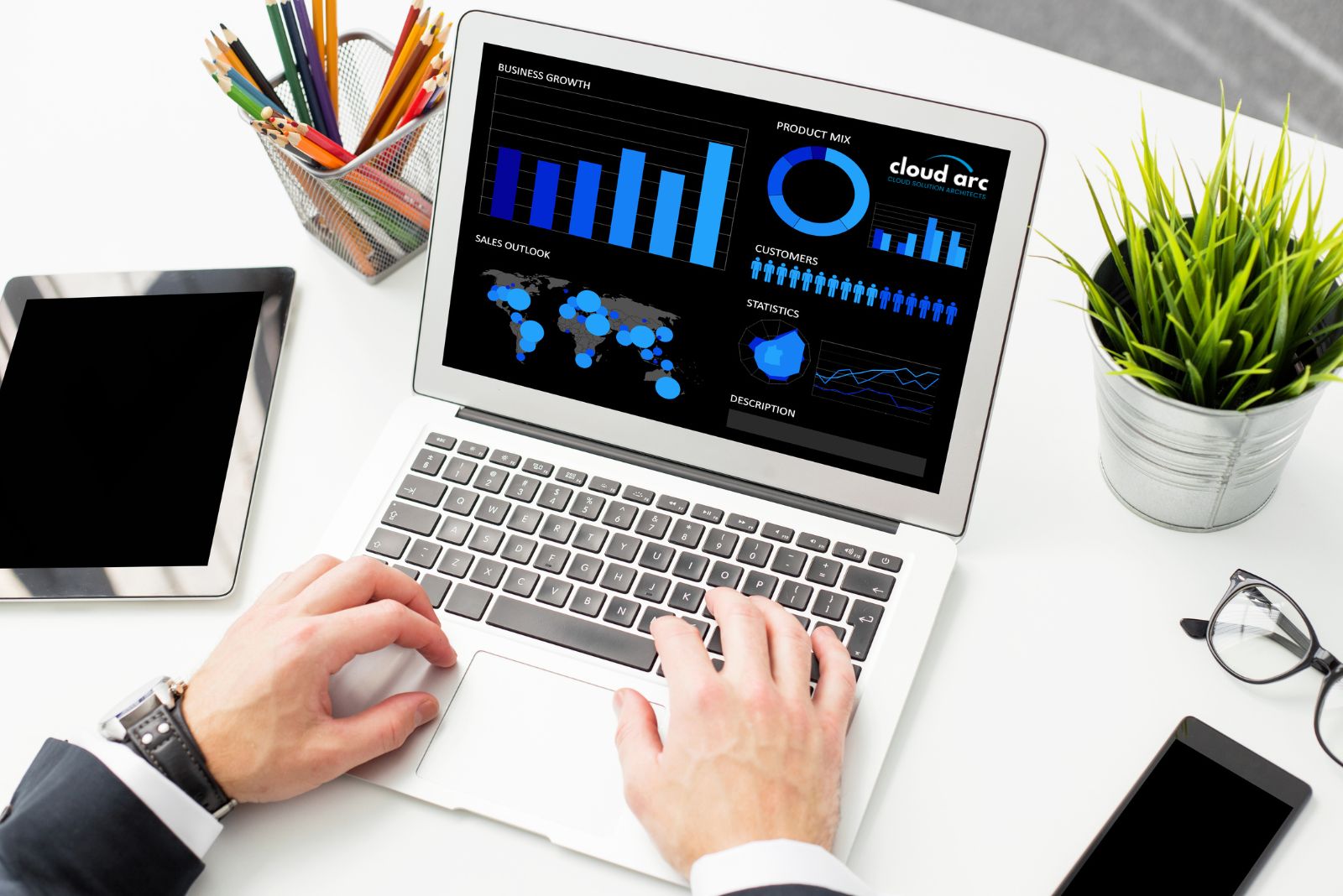 Published: May, 2023 | By: Steve Snapp, CloudArc Founder
Salesforce Implementation & Salesforce Configuration Experts
Salesforce is a powerful customer relationship management (CRM) platform that allows organizations to manage not only their sales, marketing, and customer service operations, but also to integrate and streamline other business activities on the same platform. Coordinating cross-business functions such as quote and order management, project integration and management, personnel management, and other business operations is possible with Salesforce. It's a powerful tool that enables users across an organization to see progress and performance on business objectives using reports and dashboards to inform and influence behaviors. Implementing and configuring Salesforce involves setting up the platform to meet an organization's specific needs and requirements. Salesforce remains the preferred CRM choice in many industry verticals because of its flexibility, ease of adoption, and the fact that Salesforce alternatives often fall short of being able to achieve the functionalities harmonized in one system sought by top businesses around the globe.
At CloudArc, our Salesforce implementation approach focuses on what we call the "6Ds."
These steps serve to guide our customers through a smooth process to accomplish an efficient implementation of the Salesforce licenses they have purchased. The "6Ds" which we follow through Salesforce implementation and configuration are:
Discovery of your problem or challenge which you need your CRM to solve. This involves our team taking time to understand your organization's current processes, requirements and stress points. With this information, we can start to target those areas where Salesforce may provide the most value.
Design of a Salesforce implementation specific to your business needs. This part of the process involves identification of the objects you will need in your system as well as introduce where customizations may be needed for you to accomplish your business objectives. Identifying objects, fields, page layouts, workflows and automations are all a part of this step. Data migration and integration will also be discussed as part of this step so we can understand if you have data from legacy systems or other platforms that needs to be migrated into your Salesforce org and if so, where it should reside and how it will be used by your team. In the end, this step will help us to provide your users a unified view of your customer to optimize your processes and how you meet your business objectives.
Development of your Salesforce implementation. This is the part of the process where we work with our internal team to create your Salesforce org with the details identified in the Design phase.
Due diligence in the form of testing you perform before launch of your Salesforce implementation to provide us feedback about what is working, what is not, point out where clarification is needed, etc..
Demonstrate and Direct is the training we provide to your team around use of your Salesforce implementation. We will provide you with general Salesforce training about the platform as well as specific training unique to your Salesforce configuration and implementation. Much of the training content we will provide will be via video so your users can watch it any time as they are exploring the system and understanding how to use it.
Drive adoption refers to the activities associated with launching or "going live" with your Salesforce implementation and includes steps we take to encourage a culture of acceptance and enthusiasm around use of Salesforce that builds on data shared through reports and dashboards for users and managers to inform behavior and help to meet goals and targets.
These "6Ds" form the basis for how we build relationships with our customers…
– we are there in each step of the process to create your Salesforce implementation and we continue to answer questions and provide support after you go live with your system. At CloudArc, we strive to maximize customer acceptance and adoption of Salesforce across your user base. This begins with helping you maximize the most fundamental elements of Salesforce. Only after those features are in use do we recommend automations or introduction of other integrations that could throw off or confuse new users. It is this approach, we believe, that maximizes your likelihood of success and minimizes your risk.
Our CloudArc team has a set of Salesforce implementation and configuration experts who have been working in Salesforce for more than 20 years. Not only do they have deep knowledge about the various tools and features available in the platform, but also they will give you honest recommendations about the things you truly need versus those features or add-ons which you may not need but could add substantial cost to your annual technology budget. They will also provide honest feedback to you about Salesforce alternatives so you can arrive at the best solution for your business.
Our Salesforce experts have worked on many projects across multiple industry verticals
Our Salesforce experts have worked on many projects across multiple industry verticals and possess the following skillsets to apply to your specific Salesforce implementation:
Data modeling;
User interface customization;
Workflow and process automation to reduce manual effort or possible data entry errors;
Reporting and analytics to inform and drive behaviors;
System integrations to ensure you have all the needed information in Salesforce that may originate in other systems or platforms within your business.
Expertise in the above set of disciplines is essential to optimize your implementation of Salesforce
We realize that the expertise in the above set of disciplines is essential to optimize your implementation of Salesforce and ensure you generate your desired return on investment in the platform. These skills are vital to leverage the full set of the platform's capabilities to improve your business processes and customer experience. A combined set of technical experience, business acumen, and project management expertise culminate in our processes to help you accomplish your desired business return and target the exact number of Salesforce licenses you need.
Take your time, and we look forward to seeing you on our next Webinar!
Tags: salesforce licenses, salesforce implementation, salesforce configuration, salesforce alternatives
Some of the Industries we Serve
Manufacturing | Medical & Health | Financial | Government | Education | Retail | Technology | Utilities | Construction | Real Estate | Hospitality